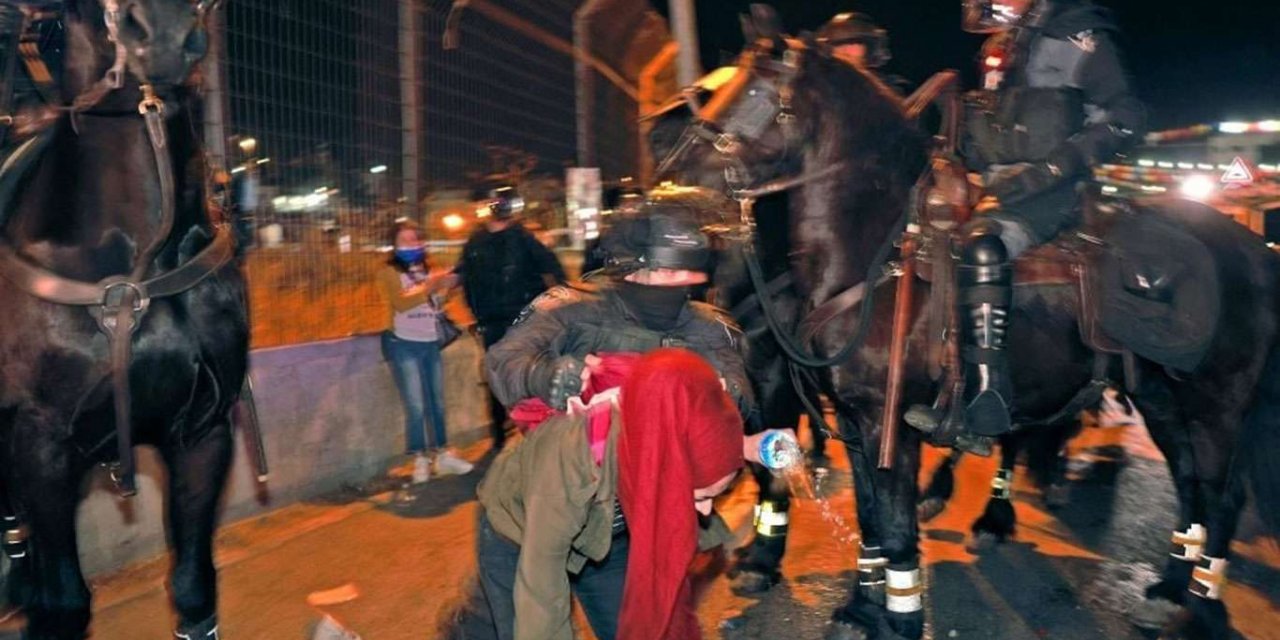 10 Palestinians injured at dawn in renewed police attack on Aqsa
The Red Crescent said that at least 10 Palestinian citizens suffered injuries at dawn Sunday as Israeli police forces continued to attack Muslim worshipers and young men inside and outside the Aqsa Mosque compound in Occupied Jerusalem.
According to local sources, renewed clashes took place in the Aqsa Mosque's courtyards at dawn after police forces embarked on assaulting Palestinian citizens near the Mosque's al-Asbat Gate.
Police forces also stormed the Mosque through its Maghariba and Silsila Gates while snipers were deployed on the western wall of the Islamic holy site.
Eyewitnesses said that the police started to fire rubber bullets and tear gas grenades at worshipers as they were leaving the Mosque.
The Red Crescent said that its paramedics were unable to evacuate many of the wounded citizens after the police closed the Mosque's Asbat Gate.
Earlier, dozens of Palestinians were wounded during violent skirmishes last night in the Old City of Jerusalem, especially in the Bab al-Amud area.
Local sources said that police forces stormed Bab al-Amud, attacked young men, and arrested three of them.
The police also chased and assaulted Palestinian citizens in Sultan Suleiman Street and the Bab al-Sahira area in the Old City.
Meanwhile, police forces stormed Sheikh Jarrah neighborhood near the Old City of Jerusalem and forcibly dispersed local residents and solidarity activists, who had been rallying for several days in protest at the Israeli plan to expel local families from their homes.
The police used skunk water and rubber bullets and physically assaulted protesters in its renewed raid on Sheikh Jarrah, injuring several people.
For its part, the Red Crescent said that its ambulance crews provided medical assistance for at least 100 wounded citizens, including women, and transferred several of them to hospitals during the police assaults last night and at dawn Sunday in the Old City of Jerusalem and its vicinity, adding that most of the victims suffered rubber bullet injuries.
For its part, Asra Media Office said that the police arrested at least 17 Palestinians last night and at dawn Sunday.
Kaynak:
Önceki ve Sonraki Haberler