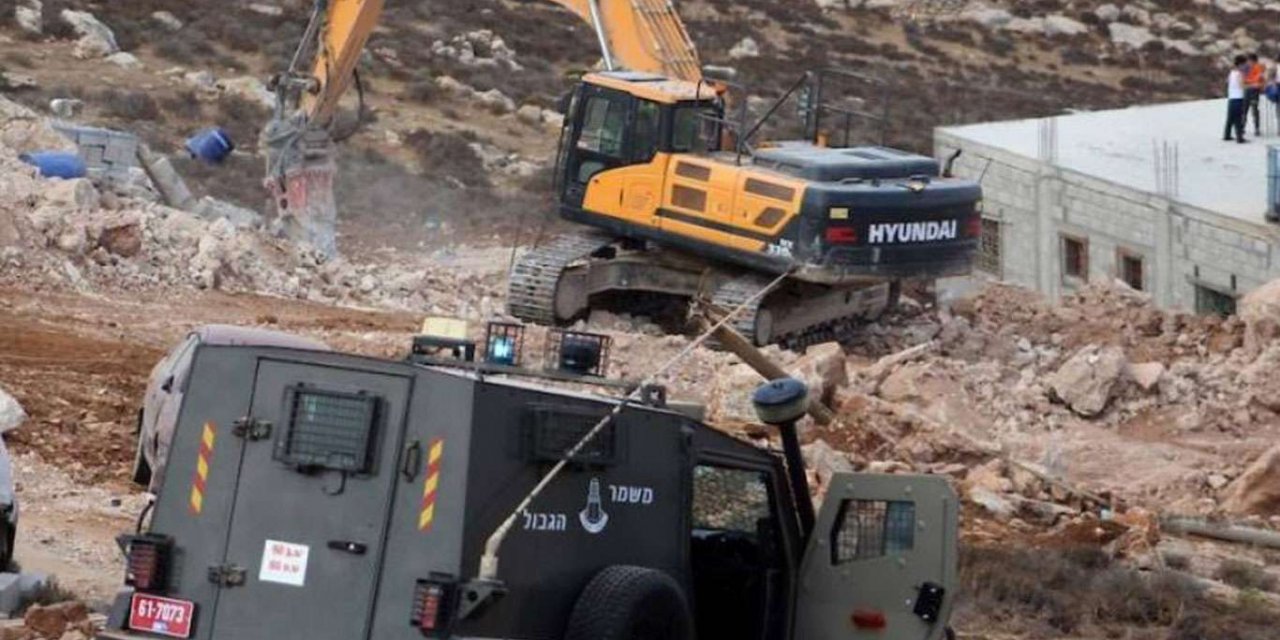 100 Palestinians displaced after zionist occupation demolished 129 structures in November
The zionist occupation authorities have demolished or confiscated 129 Palestinian structures so far this month at the pretext of unlicensed construction, the UN Office for the Coordination of Humanitarian Affairs (OCHA) found.
In a report covering the period between 3 and 23 November, the UN body explained that these demolitions have left 100 Palestinian citizens homeless and affected at least 200 others.
The single largest demolition of a Palestinian community carried out by the Israeli occupation army on November 3 in Humsa Al Bqai'a in the northern Jordan Valley, where 83 Palestinian structures were destroyed, displacing 73 people, including 41 children.
Since the beginning of this period, 30 other Palestinian structures were razed by the zionist occupation authorities in Area C of the occupied West Bank.
After a three-week suspension of demolitions in occupied Jerusalem due to the coronavirus pandemic, the Israeli occupation authorities knocked down 16 Palestinian structures in the sacred city.
The number of Palestinian structures that have been demolished or seized so far in 2020 is higher than any previous year, except for 2016, since OCHA started documenting such demolitions in 2009.
During the reporting period, the zionist occupation forces injured 55 Palestinian citizens in different areas of the occupied West Bank, the report pointed out.
At least 18 of whom were shot and wounded by Israeli occupation soldiers during search and arrest campaigns in in Qalandiya refugee camp north of occupied Jerusalem and Ramallah.
The Israeli occupation army have conducted 230 searched and arrest campaigns in the occupied West Bank, abducting 277 Palestinian citizens.
The UN report documented five attacks by the zionist settlers against Palestinian properties, including destroying olive trees and stealing Palestinian crops.
Some 64 olive trees were chopped down by the zionist settlers near the village of Jalud in Nablus, Kafr Qaddoum east of Qalqiliya, and al-Khader in Bethlehem and about 1,000 others were stolen near Sa'ir, northeast of Hebron, and ten others in Burin southwest of Nablus.
Since the start of the olive harvest on 7 October, the zionist settlers have conducted 35 attacks against Palestinian citizens, injuring a number of them and damaging Palestinian trees.
The zionist occupation army opened fire at Palestinian citizens near the eastern fence along the besieged Gaza Strip and fishermen off Gaza's coast on at least 20 occasions this month.
Kaynak:
Önceki ve Sonraki Haberler