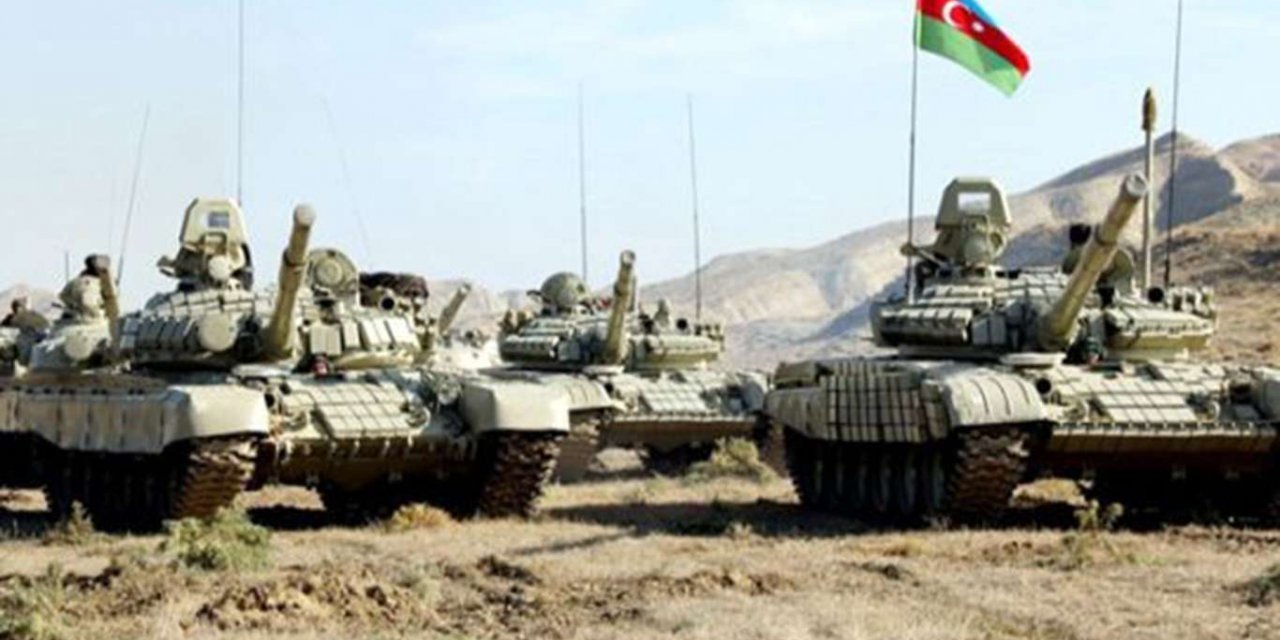 2,783 Azerbaijani soldiers killed in Nagorno-Karabakh war: Defense Ministry
Azerbaijan's Defense Ministry has released a statement about its conflict with ethnic Armenian forces over Nagorno-Karabakh region.
"In response to the military aggression of Armenia against our country, the Armed Forces of the Republic of Azerbaijan under the leadership of the Supreme Commander-in-Chief on September 27, 2020, started the Patriotic War in order to liberate our lands from occupation," the Ministry said
"The military personnel of the Armed Forces of the Republic of Azerbaijan, fighting heroically and bravely in the Patriotic War, inflicted crushing blows on the armed forces of Armenia, destroyed complex engineering construction and bunkers built by Armenia on our occupied lands for many years, and, breaking through the echeloned and densely mined defensive lines, liberated our lands from occupation."
The Ministry underlined that despite the fact that the Armenian armed forces possessed the most of the strategic high grounds, advantageous combat positions, Azerbaijani soldiers and officers fighting under the fire strikes of artillery, numerous multiple launch rocket systems, and mortar pieces, as well as in difficult geographical, relief and climatic conditions, managed to defeat Armenia.
"The liberation of Shusha city, the crown of Karabakh, is one of the unique military operations in world military history," the Ministry noted.
"During the Patriotic War, 2,783 servicemen of our Armed Forces died in combat. Work is underway to identify 103 servicemen among them using DNA analysis. More than 100 of our servicemen are considered as missing. Necessary activities are being taken to find them and inform their families. Currently, 1,245 servicemen are being treated in medical institutions."
The Ministry added that detailed information on the names of the dead servicemen, their date of birth, military rank, and combat path will be additionally presented to the country's public.
After 40-day fierce clashes between Armenian and Azerbaijani forces over disputed Nagorno-Karabakh region, a ceasefire agreement was signed on 9 November by the President of Azerbaijan Ilham Aliyev, the Prime Minister of Armenia Nikol Pashinyan and the President of Russia Vladimir Putin.
The agreement ended all hostilities in the Nagorno-Karabakh region from 00:00, 10 November 2020 Moscow time.
According to the agreement both parties will exchange prisoners of war and the dead.
Furthermore, the Armenian forces will withdraw from Armenian-controlled territories surrounding Nagorno-Karabakh by 1 December.
A 2,000-strong Russian peacekeeping force from the Russian Ground Forces will be deployed to the region for a minimum of five years to protect the Lachin corridor, which is situated between Armenia and the Nagorno-Karabakh region.
Additionally, Azerbaijan will gain passage to its Nakhchivan exclave, which is detached from Azerbaijan, through a strip of land in Armenia's Syunik Province close to the border with Iran.
Russian forces will oversee security for the roads connecting Azerbaijan to Nakhchivan.
Kaynak:
Önceki ve Sonraki Haberler