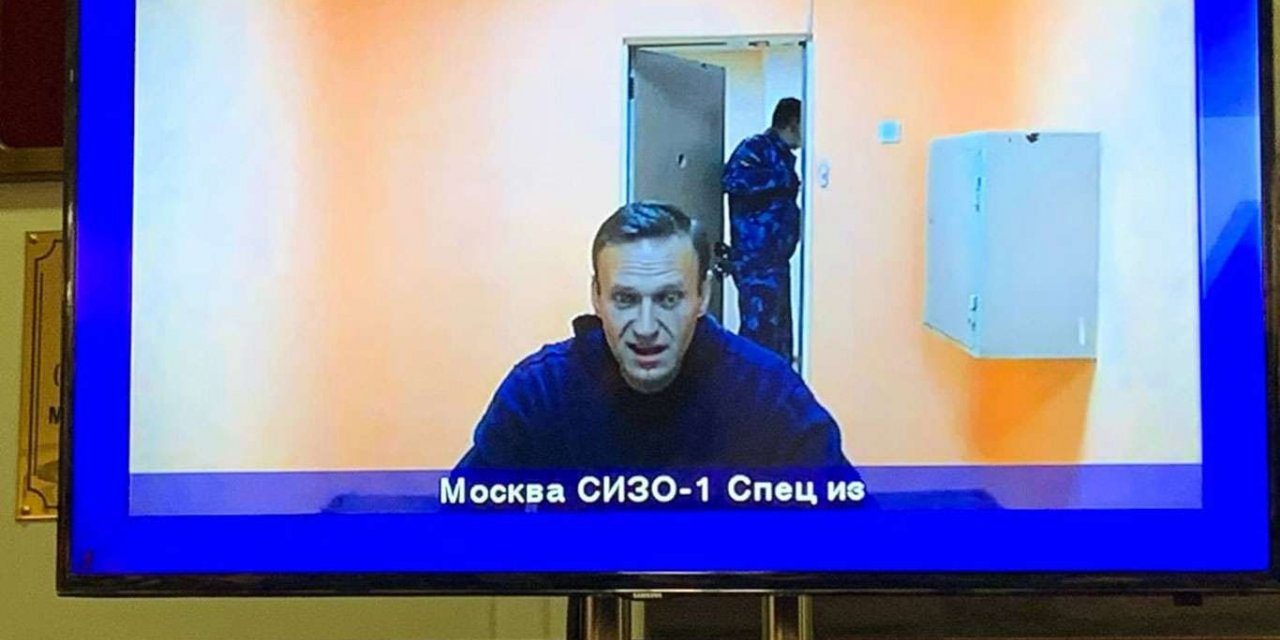 Alexei Navalny must stay in jail, Russian court rules
A Russian court ordered on Thursday Alexei Navalny to be kept in prison after rejecting an appeal against his detention.
Navalny, a prominent critic of President Vladimir Putin, appeared in court by video-link in an appeal against his 30-day jail term
He said that he had been denied one-on-one access to his lawyer since his arrest for alleged parole violations.
In mid-January, Navalny returned to Russia by plane from Germany, arriving at Sheremetyevo International Airport in Moscow after the flight was diverted from Vnukovo Airport. At passport control, he was detained.
The Federal Penitentiary Service (FSIN) confirmed his detention and said that he would remain in custody until the court hearing. Prior to his return, the Federal Penitentiary Service (FSIN) had said that Navalny may face jail time upon his arrival in Moscow for violating the terms of his probation by leaving Russia, saying it would be "obliged" to detain him once he returned, even though Navalny had been in a coma when he was transported out of Russia.
In 2014, Navalny received a suspended sentence in the Yves Rocher case, which he called politically motivated and in 2017, the European Court of Human Rights ruled that Navalny was unfairly convicted.
Amnesty International declared Navalny to be a prisoner of conscience and called on the Russian authorities to release him.
A court decision ordered on January 18 the detention of Navalny until 15 February for violating his parole. A makeshift court was set up in the police station Navalny was being held. Another hearing would be held on 29 January to determine whether his suspended sentence should be replaced with a jail term.
Navalny described the procedure as "ultimate lawlessness" and called on his supporters to take to the streets.
While in jail, an investigation by Navalny and the FBK was published accusing President Vladimir Putin of corruption.
His arrest led to protests across Russia last week.
Kaynak:
Önceki ve Sonraki Haberler