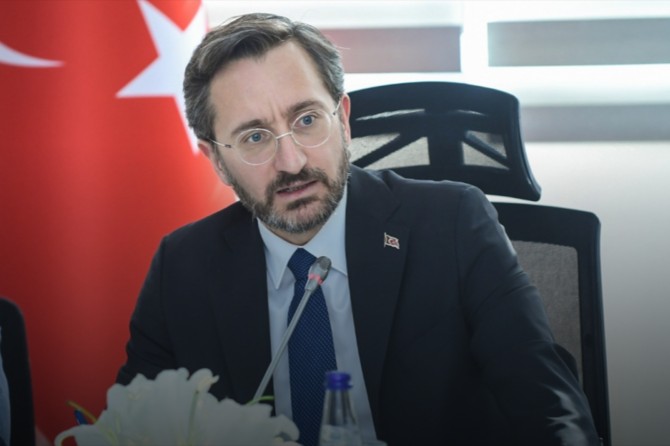 Altun: The patience and diligence of our people will help us defeat this threat
In a thread on his Twitter account, head of media and communications in the Turkish presidency, Fahrettin Altun, stated that new series of measures taken to prevent the spread of the coronavirus (Covid-19) will strengthen our common defense.
Altun said, "Since the beginning of this threat, we have been taking drastic measures and today's additional steps will strengthen our common defense," and added that today's measures included public transportation, work flexibility, public spaces, leisurely activities among others.
Altun noted that within the framework of the measures taken all non-essential inter-city travel will now be restricted, and that travel by bus between cities will need to be approved by city governors.
Underlining that in the public as well as private sectors, they are transitioning to a flexible work model with minimum personnel, Altun stated: "In public transportation vehicles, social distancing will be mandatorily implemented. In addition, picnic areas, forests, and parks will be closed on weekends. In weekdays, large gatherings will not be allowed in these locations. During the enrollment and discharge of our soldiers, we will implement 14-day quarantine rules as well."
"We recently had reduced international travel only to a few destinations. As of today, we are suspending all international flights in Turkey. All these measures will be fully implemented in our 30 major cities."
"President Erdoğan has called upon all our citizens to follow the guidelines very carefully and self-quarantine. The patience and diligence of our people in following these rules will help us defeat this unprecedented threat," he concluded.
ILKHA
Önceki ve Sonraki Haberler