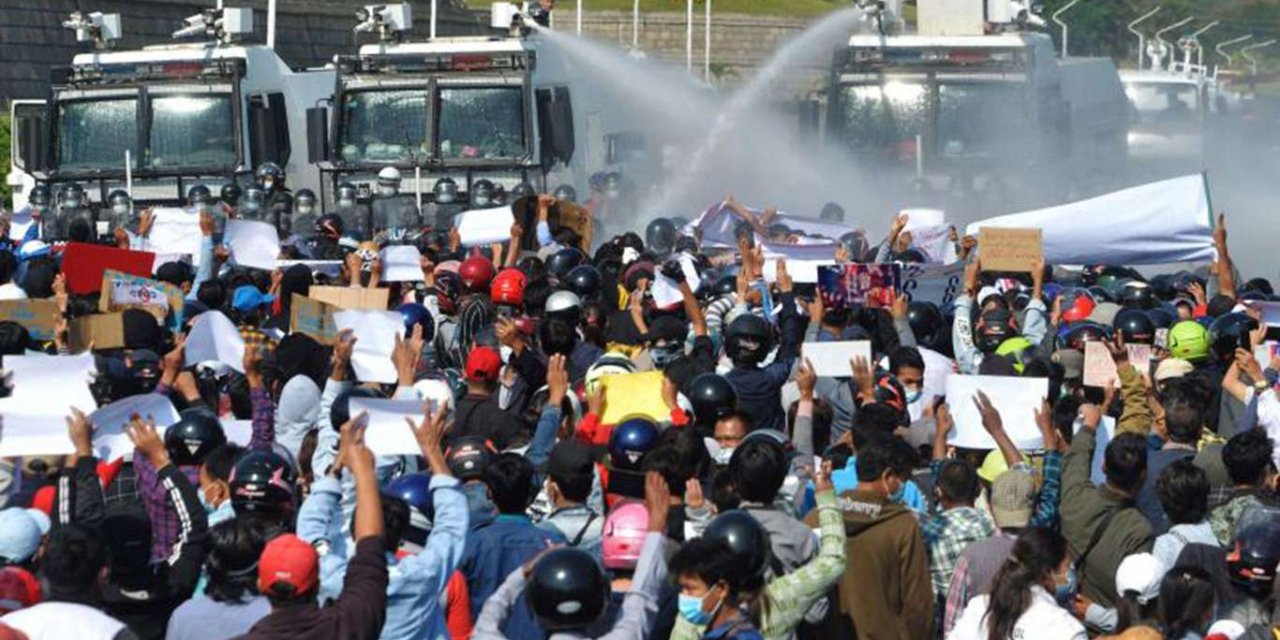 At least 38 killed in anti-coup protests in Myanmar
At least 38 people have been killed after security forces opened fire on anti-coup protesters in Myanmar.
Police and soldiers opened fire with live rounds on Wednesday, killing at least 38 people and injuring many others.
Speaking at a virtual press conference Christine Schraner Burgener, UN Special Envoy for Myanmar, warned that the situation in the country challenges "the stability of the region" and could lead to a "real war".
Speaking at a virtual press conference, Burgener said the news out of Myanmar was shocking and, with the death of 38 people, marked the bloodiest day since the start of the coup on 1 February.
More than 1,200 people are under detention and many families do not know where their loved ones are or what condition they are in.
Burgener said that in discussions with the army, she warned that UN Member States and the Security Council might take "strong measures", to which they responded: "We are used to sanctions and we survived the sanctions time in the past".
She continued: "I also warned they will go in an isolation", to which they said, "we have to learn to walk with only few friends".
A coup d'état began in Myanmar on the morning of 1 February when democratically elected members of Myanmar's ruling party, the National League for Democracy, were deposed by the Tatmadaw—Myanmar's military—which vested power in a stratocracy.
The Tatmadaw proclaimed a year-long state of emergency and declared power had been vested in Commander-in-Chief of Defense Services Min Aung Hlaing. It declared the results of the November 2020 general election invalid and stated its intent to hold a new election at the end of the state of emergency.
The coup d'état occurred the day before the Parliament of Myanmar was due to swear in the members elected at the 2020 election, thereby preventing this from occurring.
President Win Myint and State Counsellor Aung San Suu Kyi were detained, along with ministers, their deputies, and members of Parliament.
Civil resistance efforts have emerged within the country, in opposition to the coup, in numerous forms, including acts of civil disobedience, labor strikes, a military boycott campaign, a pot-banging movement, a red ribbon campaign, public protests, and formal recognition of the election results by elected representatives.
Kaynak:
Önceki ve Sonraki Haberler