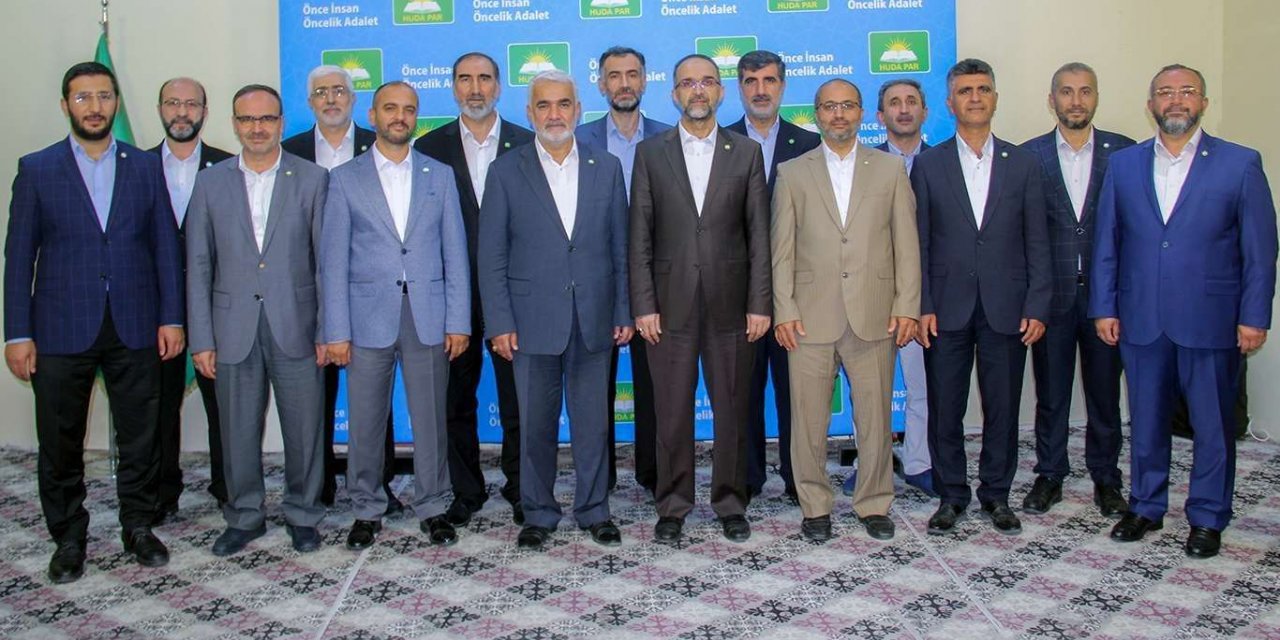 HÜDA PAR announces its new presidency council following congress
HÜDA PAR, which held its first meeting after the 4th Ordinary Grand Congress held in Ankara on June 2 with the theme of "The Country Needs HUDA PAR", announced its new Presidency Council and shared it with the public.
HÜDA PAR's new 36-member General Executive Board gathered in capital Ankara to determine the new presidency council tasked with assisting Yapıcıoğlu as the party's deputy chairmen.
The members of HÜDA PAR's presidency council are as follows:
Deputy Chairman İshak Sağlam, Head of Human Rights and Legal Affairs
Vice President Mehmet Hüseyin Yılmaz, Head of Political Affairs
Sehzade Demir, Secretary-General and Party Spokesperson
Vice President Mahmut İrtem, Head of Media
Vice President Halef Yılmaz, Head of Organization
Vice President Şeyhmus Tanrıkulu, Head of Public Relations
Vice President Abdullah Aslan, Head of Social Affairs
Vice President Metin Kaya, Head of Educational Affairs
Vice President Abdurrahman Cens, Head of R&D
Vice President Hamdullah Tasalı, Head of Financial and Administrative Affairs
Vice President Eyyüp Yanaç, Head of Economics
Vice President Mahmut Şahin, Head of Election Affairs
Vice President Mehmet Eşin, Head of Foreign Relations
Vice President Sema Yarar, Head of Women's Branch
Vice President Hüseyin İmir, Head of Youth Branch
On June 2, Zekeriya Yapıcıoğlu was elected as head of HÜDA PAR after he secured the votes of 619 delegates at the party's 4th ordinary congress in capital Ankara.
Kaynak:
Önceki ve Sonraki Haberler