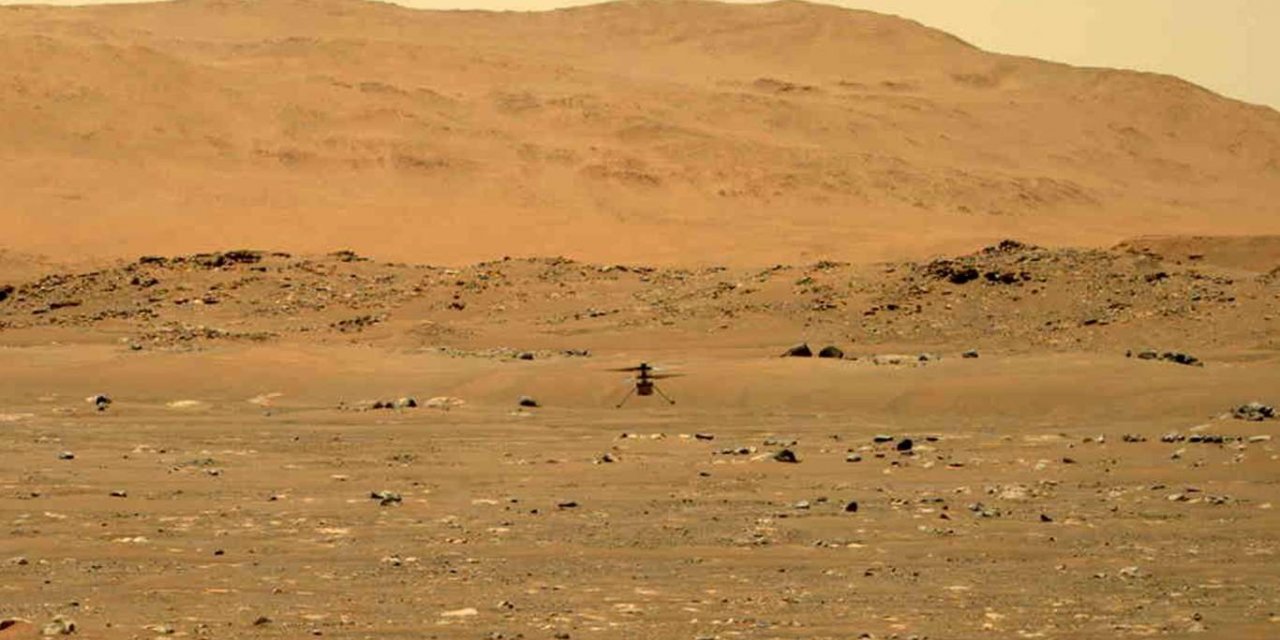 NASA's Mars Helicopter makes history as first vehicle to fly on another planet
Ingenuity, a small rotorcraft, has made history, hovering above Jezero Crater, demonstrating that powered, controlled flight on another planet is possible.
Ingenuity Mars Helicopter became the first aircraft in history to make a powered, controlled flight on another planet, NASA announced.
The Ingenuity team at the agency's Jet Propulsion Laboratory in Southern California confirmed the flight succeeded after receiving data from the helicopter via NASA's Perseverance Mars rover at 6:46 a.m. EDT (3:46 a.m. PDT).
"Ingenuity is the latest in a long and storied tradition of NASA projects achieving a space exploration goal once thought impossible," said acting NASA Administrator Steve Jurczyk.
"The X-15 was a pathfinder for the space shuttle. Mars Pathfinder and its Sojourner rover did the same for three generations of Mars rovers. We don't know exactly where Ingenuity will lead us, but today's results indicate the sky – at least on Mars – may not be the limit."
Parked about 211 feet (64.3 meters) away at Van Zyl Overlook during Ingenuity's historic first flight, the Perseverance rover not only acted as a communications relay between the helicopter and Earth, but also chronicled the flight operations with its cameras.
The pictures from the rover's Mastcam-Z and Navcam imagers will provide additional data on the helicopter's flight.
Kaynak:
Önceki ve Sonraki Haberler