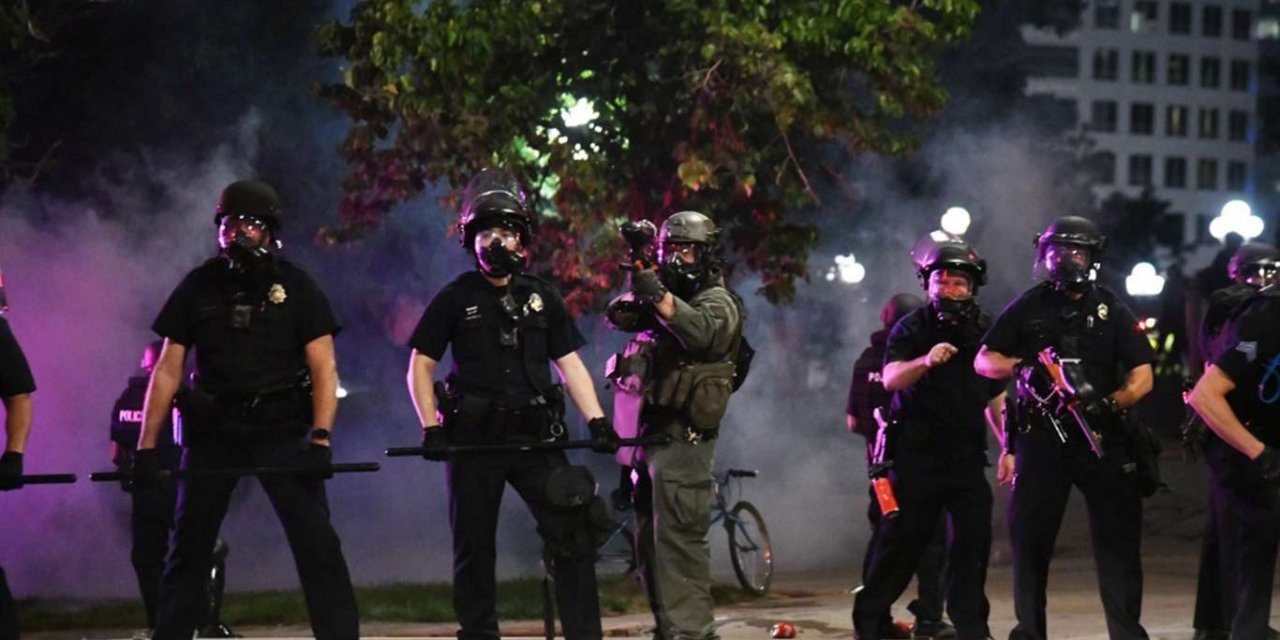 Protests erupt after American police kill another Black in Minneapolis
Crowds of mourners and protesters gathered in a Minneapolis suburb where Daunte Wright, a 20-year-old Black man, was shot and killed during a traffic stop.
Wright drove for a short distance after he was shot, crashed his car, and died at the scene, his relatives said.
The murder triggered protests in Brooklyn Center into the early hours of Monday morning, and stores were broken into before a curfew was declared in Brooklyn Park.
The Minnesota National Guard was deployed overnight to Brooklyn Center after crowds protested the death of Daunte Wright.
"I am closely monitoring the situation in Brooklyn Center. Gwen and I are praying for Daunte Wright's family as our state mourns another life of a Black man taken by law enforcement," Minnesota Governor Tim Walz tweeted.
Brooklyn Center Police Center said in a statement that officers determined that the driver of the vehicle had an outstanding warrant.
"At one point, as officers were attempting to take the driver into custody, the driver re-entered the vehicle. One officer discharged their firearm, striking the driver. The vehicle traveled several blocks before striking another vehicle. Officers in pursuit and responding medical personnel attempted life-saving measures, but the person died at the scene," it added.
A female passenger in the vehicle sustained non-life-threatening injuries during the crash. She was transported to North Memorial Health Hospital in Robbinsdale.
Brooklyn Center Police Department has asked the Bureau of Criminal Apprehension (BCA) to conduct an independent investigation of the incident.
Kaynak:
Önceki ve Sonraki Haberler