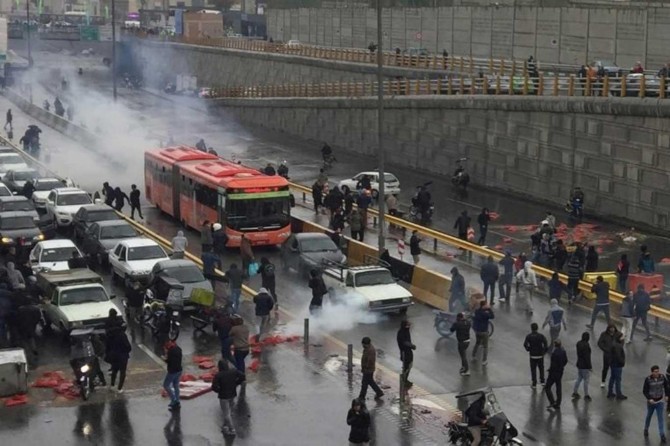 Security forces may act against protests: Iranian officials
Anarchy and rioting will not be tolerated, İranian President Hasan Ruhani said.
Demonstrations erupted in many Iranian cities after the National Iranian Oil Products Distribution Company (NIOPDC) said in a statement late Thursday that the price of a liter of regular gasoline had gone up to 15,000 rials (12.7 US cents) from 10,000 rials.
As the protests turned violent in some Iranian cities, with reports of clashes between security forces and some protesters burning public property, Rouhani warned that that nobody would be allowed to cause insecurity in the society.
Meanwhile, Iranian Interior Minister Abdolreza Rahmani Fazli warned anyone targeting public and private property, adding that the security services will deal strictly.
"Demonstrations must be within the law, and the situation in its current form is not in favor of any party, the ministry was able to identify the leaders of rioters in the past two days and will deal with all," Abdolreza Rahmani Fazli added.
According to local reports, a man in Sirjan province was killed and several were injured after security forces opened fire on protesters on Friday and 10 protesters were killed in demonstrations on Saturday.
At least 1,000 protesters have been arrested so far across the country.
ILKHA