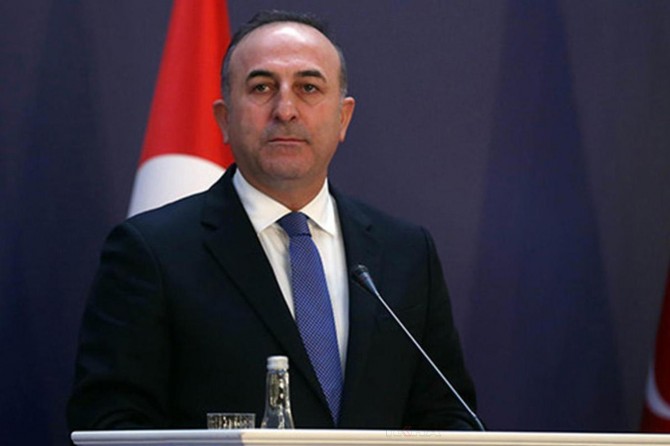 Turkey did and will do its part for a cease-fire and peace in Libya: Çavuşoğlu
Turkish Foreign Minister Mevlut Çavuşoğlu said on Tuesday that Turkey had done and would do its part for a ceasefire and peace in Libya.
"It is clear who wants peace or war, who wants or doesn't want unity in Libya. Turkey did its part to promote a cease-fire and peace in Libya under the leadership of Turkish President Recep Tayyip Erdogan " he said.
The warring sides of the Libyan crisis announced a fragile ceasefire on Jan. 12.
The heads of the sides met in Moscow on Monday to sign a ceasefire deal in order to end nine months of heavy fighting.
After negotiations, which were held in order to agree on an unconditional and open-ended ceasefire in Libya, the head of the United Nations-recognized Government of National Accord (GNA), Fayez al-Sarraj, signed the draft ceasefire agreement, however his rival, Commander of eastern-based forces, Khalifa Hafter, asked for more time to make a decision.
Since the summer of 2014, political power has been split between two rival governments in Tripoli and in Tobruk, with the latter having been recognized by the international community before the creation of the Presidency Council (PC) – the body that acts collectively as head of state and supreme commander of the armed forces – in December 2015.
ILKHA