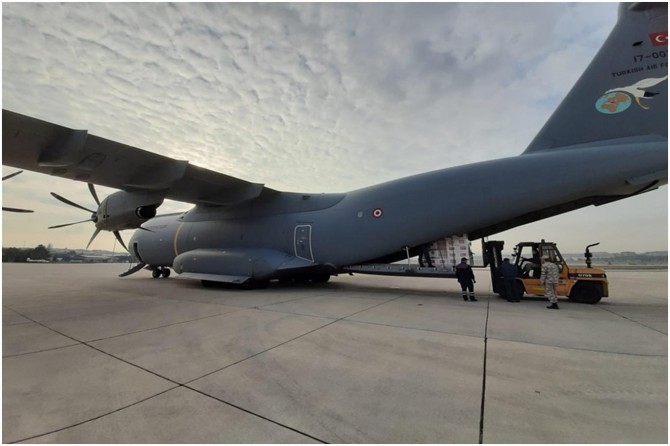 Turkey's plane carrying health and medical supplies lands in Madrid
A Turkish Armed Forces plane carrying health and medical supplies as part of the joint struggle against the COVID19 pandemic has landed in Madrid, Spain, Turkey's Defense Ministry announced in a statement on Wednesday.
Health supplies departed from Ankara's Etimesgut Airport prepared for Spain and Italy which have been seriously affected by COVID-19 and are currently battling against the virus.
"Protective face masks, protective eye masks, overalls and anti-bacterial fluids were sent to our NATO ally Italy and Spain via our A400M aircraft belonging to the Turkish Armed Forces; all of which were produced by domestic and national facilities in military factories belonging to the Ministry of National Defense and the Machinery and Chemical Industry Corporation (MKEK) and their sewing facilities," the ministry said.
ILKHA