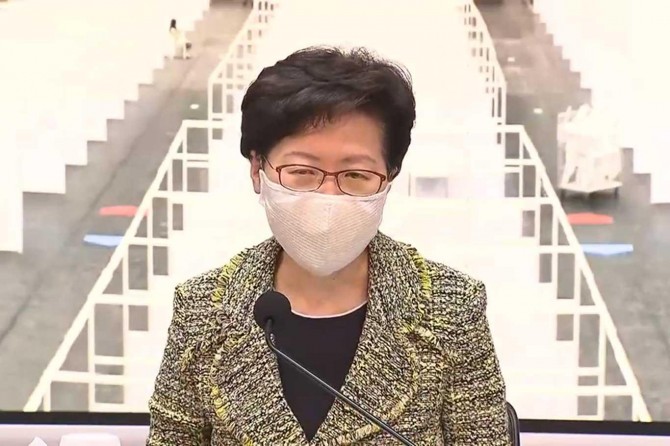 US imposes sanctions on Hong Kong chief executive Carrie Lam
The United States Department of the Treasury imposed sanctions on 11 individuals for undermining Hong Kong's autonomy and restricting the freedom of expression or assembly of the citizens of Hong Kong.
"The recent imposition of draconian national security legislation on Hong Kong has not only undermined Hong Kong's autonomy, it has also infringed on the rights of people in Hong Kong, allowing mainland China's security services to operate with impunity in the region, mandating 'national security education' in Hong Kong schools, undermining the rule of law, and setting the groundwork for censorship of any individuals or outlets that are deemed unfriendly to China," the department said in a statement that was released on Friday.
"Today, Treasury is sanctioning Carrie Lam, Chris Tang, Stephen Lo, John Lee Ka-chiu, Teresa Cheng, Erick Tsang, Xia Baolong, Zhang Xiaoming, Luo Huining, Zheng Yanxiong, and Eric Chan," it stated.
"The United States stands with the people of Hong Kong and we will use our tools and authorities to target those undermining their autonomy," said Secretary of the Treasury Steven T. Mnuchin.
The decision comes weeks after China imposed a controversial national security law on Hong Kong.
ILKHA