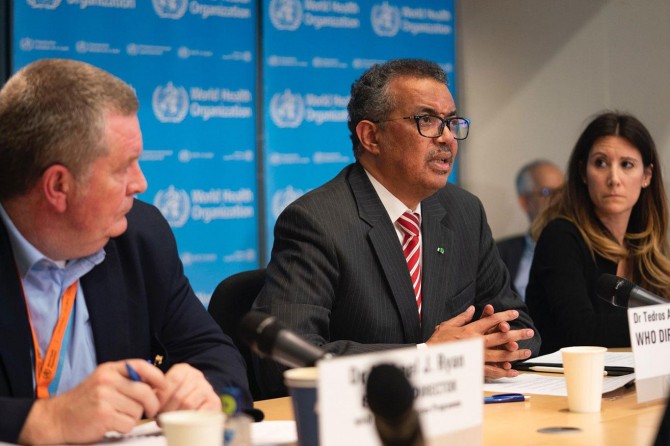 We have a simple message for all countries: test, test, test
In his opening remarks at the media briefing on COVID-19, WHO Director-General Dr. Tedros Adhanom Ghebreyesus said that in the past week, there had beena rapid escalation of cases of the virus.
Stating that more cases and deaths have now been reported in the rest of the world than in China, Dr.Ghebreyesus said: "We have also seen a rapid escalation in social distancing measures, like closing schools and cancelling sporting events and other gatherings. But we have not seen an urgent enough escalation in testing, isolation and contact tracing – which is the backbone of the response."
Social distancing measures can help to reduce transmission and enable health systems to cope. Handwashing and coughing into your elbow can reduce the risk for yourself and others. But on their own, they are not enough to extinguish this pandemic. It's the combination that makes the difference. As I keep saying, all countries must take a comprehensive approach.
He underlined that the most effective way to prevent infections and save lives is breaking the chains of transmission and said: "And to do that, you must test and isolate. You cannot fight a fire blindfolded. And we cannot stop this pandemic if we don't know who is infected. We have a simple message for all countries: test, test, test. Test every suspected case."
"If they test positive, isolate them and find out who they have been in close contact with up to 2 days before they developed symptoms, and test those people too," he added.
ILKHA
Önceki ve Sonraki Haberler