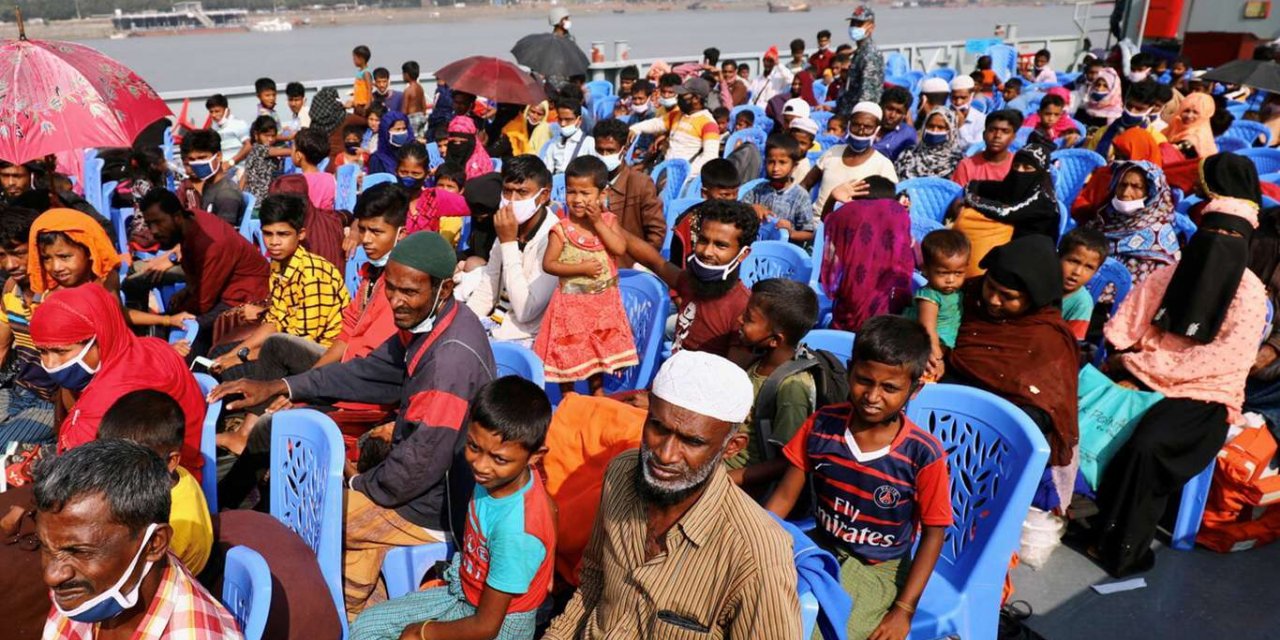 Bangladesh moves Rohingya refugees to Bhasan Char island
A Total of 7,000 Rohingya refugees has so far sent to Bhasan Char island amid concerns many of them have been coerced.
Bangladesh plans eventually to relocate 100,000 Rohingya Muslims to the island on the pretext of decongesting the refugee camps which shelter approximately one million Rohingya.
The Government of Bangladesh first suggested resettling Rohingya refugees on the island in June 2015.
The proposal was characterized by the United Nations Refugee Agency as "logistically challenging". On January 26, 2017, the Bangladeshi government ordered their resettlement nonetheless. Human Rights Watch called it "a human rights and humanitarian disaster in the making".
In August 2019, the government announced an expansion of the Ashrayan Project (Ashrayan-3), to build 100,000 homes. The houses are built four feet above the ground, in order to protect the refugees from high tidal waves.
The public works have amounted to 309.5 million takas, a 34% increase from the initial allocation. The additional projects include raising the embankment from 9 feet (2.7 m) to 19 feet (5.8 m), and construction of cluster villages, shelter stations, water channeling infrastructure, roads, and land development, in addition to the existing 26 works under the project.
In January 2020, the project was moving forward despite opposition from Rohingya leaders and human rights groups. Bangladesh's minister for refugee affairs stated the island is "ready for habitation", though he gave no timetable for the relocation. The government has not permitted foreign journalists or Rohingya leaders to travel to Bhasan Char.
Kaynak:
Önceki ve Sonraki Haberler