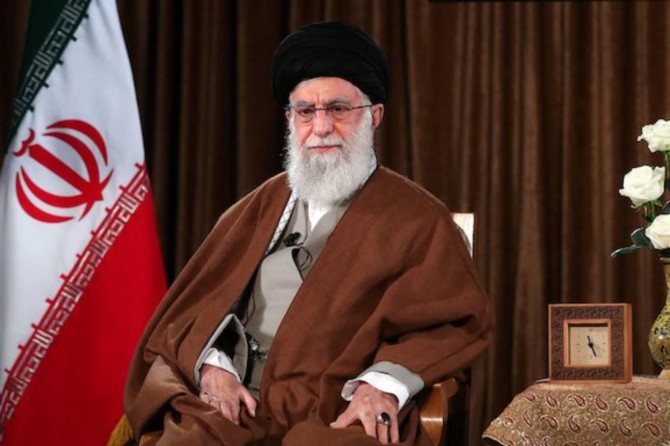 Khamanei: We can not trust the US's medicine
Iran's Supreme Leader Ayatollah Seyyed Ali Khamenei addressed the Iranian people on the occasion of the birth anniversary of the Islamic Prophet Muhammad (PBUH) on Sunday.
Recalling that Prophets had many enemies, Khamenei said:" We shouldn't be surprised at having enemies. In the Battle of Ahzab, the believers said the number of enemies attested to God's pledge. The most vicious enemy is the US govt. They are lying, brazen, avaricious charlatans, and cruel, merciless terrorists."
He said that the US government has declared a few times that they are ready to help Iran with medicines to fight the Coronavirus outbreak, adding:" That's strange. Firstly, based on the words of your own officials, you face shortages in the US. So, use what you have for your own patients."
He went on to say: "Second, you're accused of having created Coronavirus. I don't know how true it is. But when there's such an allegation, can a wise man trust you? You could be giving medicines that spread the virus or cause it to remain. Experience shows you can't be trusted and you do such things."
He also urged Iranian to observe the guidelines of the National Committee for Combating Corona. "Even religious gatherings have been cancelled in Iran, which is unprecedented in our history. But it's unavoidable. May God remove this disease from all the people of the world," he concluded.
ILKHA