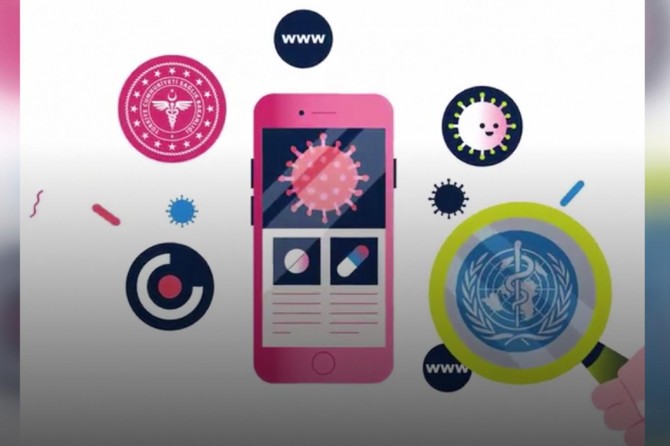 Official statements on coronavirus should be followed, Altun says
Director of Communications Fahrettin Altun shared a video that underlines the information pollution on coronavirus on his Twitter account.
Altun posted a video consisting of the message, saying: "Rumors, prophecies, conspiracy theories, unverified voice records, speculations… We are faced with such ambiguous but harmful content almost every day in media channels with regard to coronavirus, and believe me, they are at least as dangerous as the virus itself. The solution is to follow the official explanations."
Warning that information pollution also threatens the public health, just like Covid-19, he went on to say:" We should follow the statements and announcements made by official institutions. Warn, hinder or report those who create and spread rumors, prophecies and conspiracy theories such as 'these images have been secretly shot at a hospital,' 'a doctor we know has said that,' 'the number of cases is kept confidential,' 'no tests are performed' and 'the death toll is higher than the announced casualties.' Do not rely on the forwarded or copy-paste messages that are spread via instant messaging applications."
He also urged all the citizens to ask the person sharing the news about the source of such news.
"Do not spread information, the source of which is not verified. Transparency, awareness and solidarity would strengthen all of us. No to conspiracy theories, ignorance, polarization and information pollution," he concluded.
ILKHA
Önceki ve Sonraki Haberler