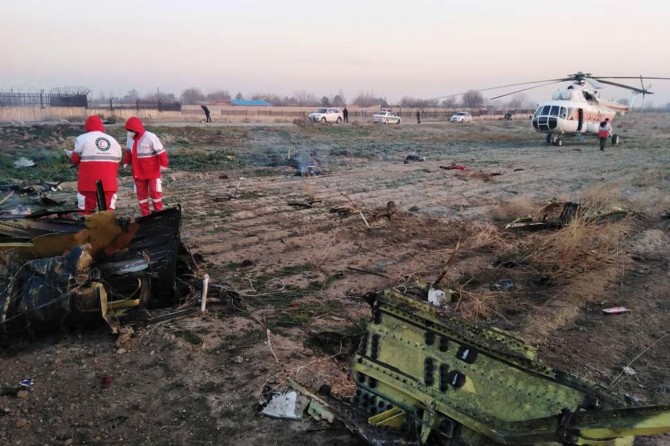 Some people arrested in Iran over Ukraine plane crash
Gholam-Hossein Esmaili, the Judiciary's spokesperson, said that Iran's judiciary has arrested some people for their role in the crash of a Ukrainian airliner that was unintentionally hit by an Iranian missile on Jan. 8, 2020.
Without giving any details, Esmaili stated that extensive investigations have been launched and a number of people have been arrested in connection with the recent unintentional downing of a Ukrainian passenger plane, killing all the 176 people aboard.
"Special commissions have been set up by the General Staff of the Armed Forces to investigate the tragedy," he said.
Esmaili stressed that all dimensions of the accident would be brought to light and justice would be served.
Ukraine International Airlines Flight 752 was a scheduled international passenger flight from Tehran to Kiev.Boeing 737-800 operating the route was shot down shortly after takeoff from Tehran Khomei Intenational Airport by an Iranian missile on Jan. 8, 2020, which attributed it to human error. Iranian President Hasan Rouhani later described the accident as an "unforgivable mistake".
All 176 passengers and crew were killed; it was the first fatal air accident for Ukraine International Airlines in its existence.
The incident occurred during heightened tensions between the United States and Iran; five days after U.S. president Donald Trump ordered a drone attack that killed Iranian Major General Qasem Soleimani, and hours after retaliatory ballistic missile attacks by Iran on US forces in Iraq. It was preceded by an order from the U.S. Federal Aviation Administration that all American civilian aircraft avoid Iranian airspace and was followed by similar orders by several other nations and airlines including Ukraine.
ILKHA