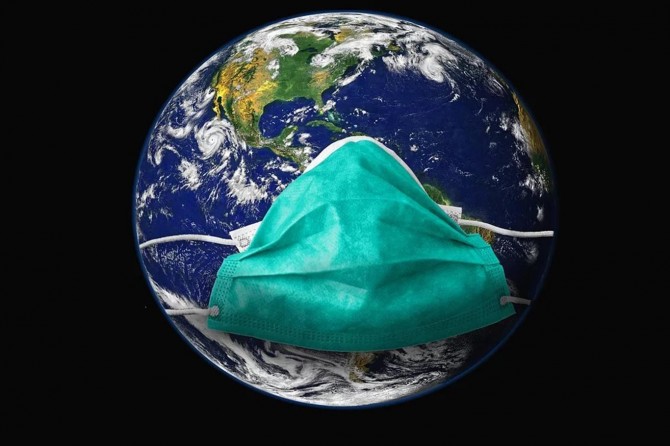 The number of confirmed coronavirus cases reaches 400,000 around the world
As the total number of deaths from coronavirus pandemic have approached to 17,000, approximately 400,000 people have been infected with the virus across the world.
6,700 people died from the pandemic in Italy, which has become the worst coronavirus-hit country on the world.
In Spain, 2,311 people have so far lost their lives due to the virus.
The death toll from coronavirus has risen to 1,812 in Iran.
In Germany, 4,764 new cases have been confirmed with the coronavirus in the last 24 hours, bringing the total number of infected people 27,436 in the country.
In the UK, commercial activities were suspended, except grocery stores and pharmacies.
A partial curfew has been declared in Sudan.
The death toll from the pandemic has risen to 34 in Brazil.
As part of the fight against Covid-19, field hospitals began to be established in Bogota, the capital of Colombia.
French Prime Minister Edouard Philippe has said that they were to tighten its lockdown imposed to battle the coronavirus, strictly limiting physical exercise and closing most open-air markets.
In the Netherlands, fines will be imposed on those who fail to comply with the rules laid down to prevent the spread of the covid-19 outbreak.
Russia, on the other hand, reported that the lockdown in Moscow, the capital, is being checked with more than 100 thousand security cameras.
So far, 23 people have died due to coronavirus in Iraq, while the number of cases has been announced as 266.
ILKHA
Önceki ve Sonraki Haberler