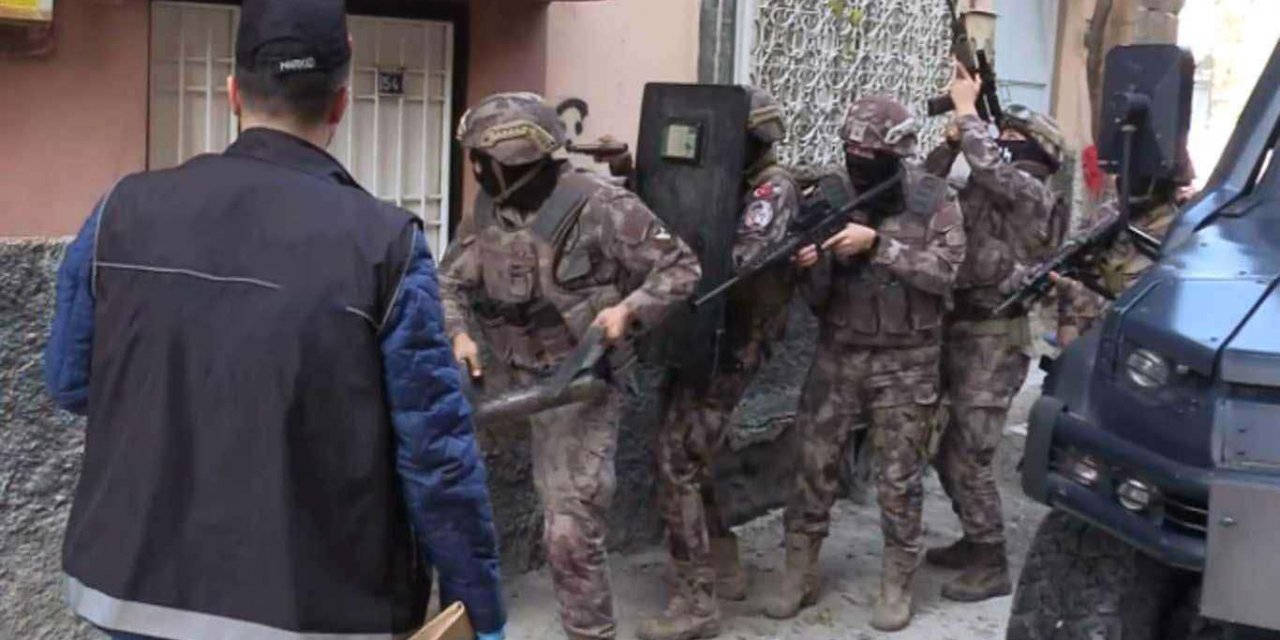 Turkish police arrest 718 PKK/KCK member after 13 abducted citizens killed
Turkish police arrested on Monday 718 people for their alleged links to the PKK/KCK group.
The arrests come a day after 13 Turkish civilians were found executed by PKK/KCK members in a cave in northern Iraq.
In house raids conducted by the police, 718 suspects were detained in 40 provinces across Turkey.
Among those arrested are HDP (Peoples' Democratic Party) provincial and district officials, according to the media reports.
On Wednesday, the Turkish Armed Forces launched an air and ground operation against the Kurdistan Workers' Party (PKK) in the Duhok Governorate of the Kurdistan Region of northern Iraq.
According to Turkish officials, it was launched to secure the border between Turkey and Iraq and to eliminate the PKK in the area, and to rescue Turkish prisoners held by the PKK.
The Turkish Ministry of Defense announced on Sunday that the operation has been "successfully carried out in difficult land and climatic conditions", with Turkish forces returning to their bases, and that a total of 48 PKK fighters has been killed.
13 Turkish prisoners held by the PKK were found dead in the cave, with 12 being shot in the head and one in the shoulder. The two PKK prisoners captured by Turkey claimed that the PKK executed the Turkish captives during the start of the operation.
6 Turkish soldiers and two police officers who were captured in 2015 and 2016 were identified among the killed prisoners after autopsies of the bodies were conducted in Malatya Province. Turkish intelligence personnel were also reported among the dead.
Kaynak:
Önceki ve Sonraki Haberler