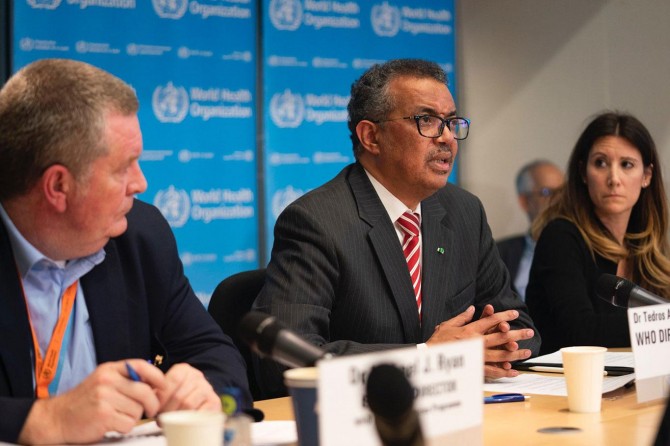 WHO: Europe has now become the epicenter of the pandemic
More than 132,000 cases of COVID-19 have now been reported to WHO, from 123 countries and territories, said the organization's Director-General Dr Tedros Adhanom Ghebreyesus during opening remarks at the media briefing on COVID-19
"5,000 people have lost their lives, a tragic milestone. Europe has now become the epicenter of the pandemic, with more reported cases and deaths than the rest of the world combined, apart from China," he highlighted.
He noted that more cases are now being reported every day than were reported in China at the height of its epidemic.
"We have shipped supplies of personal protective equipment to 56 countries, we're shipping to a further 28 countries, and we've sent almost 1.5 million diagnostic tests to 120 countries," he said.
Urging countries to take a comprehensive approach, he said: "Not testing alone. Not contact tracing alone. Not quarantine alone. Not social distancing alone. Do it all."
The experience of China, the Republic of Korea, Singapore and others clearly demonstrates that aggressive testing and contact tracing, combined with social distancing measures and community mobilization, can prevent infections and save lives.
"Japan is also demonstrating that a whole-of-government approach led by Prime Minister Abe himself, supported by in-depth investigation of clusters, is a critical step in reducing transmission," he added.
ILKHA
Önceki ve Sonraki Haberler