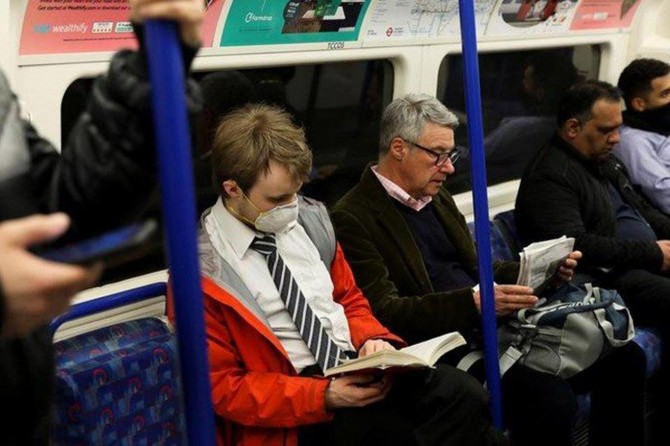 As death toll from coronavirus rises in the UK, people begin to self-isolate
In the UK, 144 people have died from the coronavirus outbreak, which began in Wuhan, China and spread to 120 countries around the world.
"As of 9am on 19 March 2020, 64,621 people have been tested in the UK, of which 61,352 were confirmed negative and 3,269 were confirmed positive. As of 1pm 144 patients in the UK who tested positive for coronavirus (COVID-19) have died," the National Health Service announced in a statement. 
The outbreak was confirmed to have spread to the United Kingdom on 31 January 2020 from China when the first two cases with the respiratory disease COVID-19, caused by the new coronavirus SARS-CoV-2, were confirmed in Newcastle upon Tyne in a family of Chinese nationals staying in a hotel in York.
Prime Minister Boris Johnson has largely kept Britain open, opting for a solution of herd immunity. This involves enough people getting infected, upon which they develop immunity to the disease. The UK's chief scientific adviser has said that 60% of the UK's population will need to become infected for herd immunity to be achieved.
On 2 March, Boris Johnson said in an interview: "The most important thing now is that we prepare against a possible very significant expansion of coronavirus in the UK population". This came after the 39th case in the UK was confirmed and over a month after the first confirmed case in the UK.
On 18 March, the Welsh government announced that all schools in Wales would be closing by 20 March. On the same day, the First Minister of Scotland Nicola Sturgeon announced that Scottish schools would be closing from the end of the week, and may not reopen before the summer. Later that day, it was announced that schools in Northern Ireland would close to pupils immediately and to staff on 20 March. Shortly thereafter, the Secretary of State for Education, Gavin Williamson announced that schools in England would close from 20 March for an unspecified length of time. Prime Minister Boris Johnson said, however, that schools would still look after the children of key workers, and vulnerable children.
40 stations on the London Underground network will be shut in order to reduce the spread of the coronavirus outbreak.
ILKHA
Önceki ve Sonraki Haberler