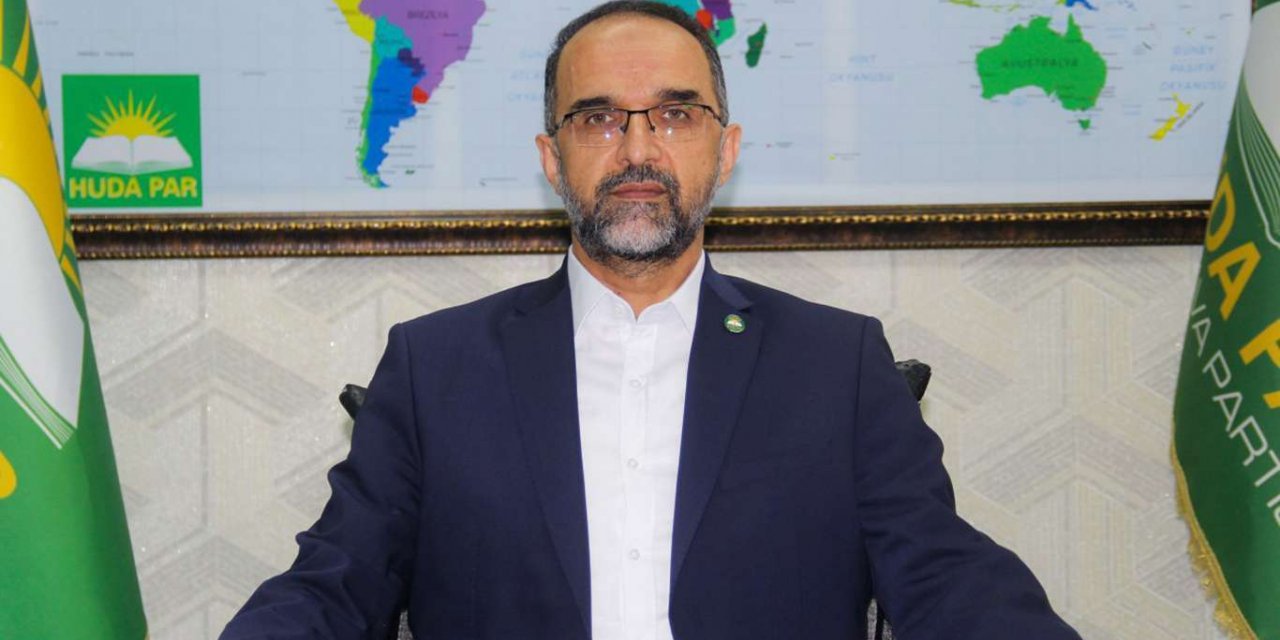 HÜDA PAR: Warring sides in Afghanistan should use negotiation to solve problems
HÜDA PAR Chairman İshak Sağlam has called on the warring sides in Afghanistan to solve their internal problems through negotiations rather than armed conflicts.
In his weekly statement regarding external developments, Sağlam also evaluated the reports indicating the new government of Sudan had agreed to pay $335 million to United States in order to be removed from terror list.
"Attacks on madrasahs continue in Afghanistan"
Stating that Afghanistan has been one of the strongholds of Islamic world for centuries due to its geopolitical location, Sağlam went on to say: " Soviet Union, one of the superpowers at that time, tried to invade Afghanistan for 9 years but the move has resulted in the defeat of the Union, which paved the way for the dissolution of the Union. After September 11 attacks, the United States attempted to occupy the country on the pretext of fighting against 'Islamic Fundamentalism'. The United States has shelled market places, mosques, madrasahs and other civilian infrastructures for 20 years, killing thousands of innocent people. Despite all the brutality and massive spending, the United States couldn't hold on and was forced to leave Afghanistan. But the culture of carnage the U.S. left behind still remains in the country. Afghani Armed Forces carried out an airstrike on a madrasah in Takhar province last week. 12 civilians were killed and 14 others injured in the attack. Afghan government censored the media reports regarding the incident. Millions of people have been displaced from their homes due to the war, which have been lasting for 41 years. Hundreds of thousands of people have been killed and many more have been injured. The warring sides should prefer negotiation rather than armed conflict in order to solve the problems. An administration in which all parties will be fairly represented, should be established in the country.
"Sudan paid bribery to the U.S."
Noting that Sudan has paid $335 million as bribery to the United States in order to be removed from the terror list, Sağlam said:" The United States President Donald Trump is demanding a bribe in exchange for removing Sudan from the terror list, as well as imposing a condition of normalization with the zionist occupation regime as a sign of trust building. Global thug state, the United States, want to redesign the world with threats, blackmails and sanctions. It firstly instigated violence and chaos in Sudan. Then, it took advantage of the new political structure in the country. As the United States protects its interests in the Middle East, it also tries to ensure the safety of the Zionist occupation regime with normalization steps. The United States, which imposes economic sanctions on the countries that harm its interests, is demanding bribes to end the sanctions. Global politics dominated by the United States has shown that every state can be subject to sanctions or occupation at any moment. If a common stand against this banditry cannot be taken, the new list of enemies and friends will continue to be updated by the United States. We hope that Sudanese parliament will resist the demand for normalization with the zionist occupation regime."
Kaynak: