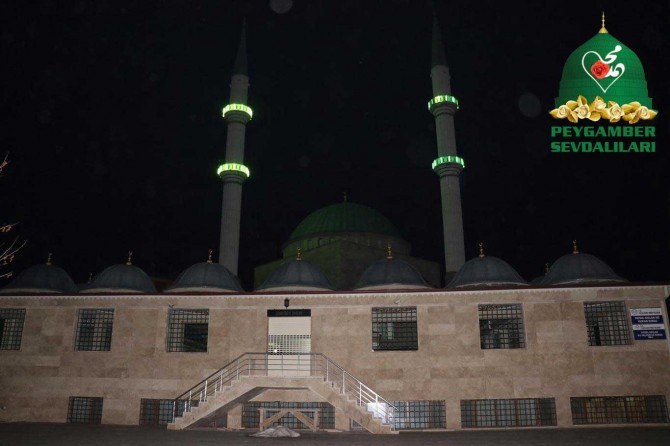 Lailat al Miraj message of Prophet Lovers Platform
Prophet Lovers Platform released a message on occasion of Lailat al Miraj on Friday.
Prophet Lovers Platform released a message on occasion of, one of the biggest miracles of Prophet Muhammad (pbuh), Lailat al Miraj.
The message began the first verse of Surah Israh of Holy Qur'an, reading: "Exalted is He who took His Servant by night from al-Masjid al-Haram to al-Masjid al- Aqsa, whose surroundings We have blessed, to show him of Our signs. Indeed, He is the Hearing, the Seeing"
In the message Miraj and Isra miracles erudite messages from Allah are pointed out. Allah's granting at first prayer and other divine gifts for Ummah emphasized in the message.
Underscoring those prayers must be said for the sake of Ummah during this blessing night, it is said in the message that: "We must pray Allah in those times that our lands turned into ruin because of strife between Muslims and infidel powers attacks against our lands. We must think over atrocity covered all Muslim countries and bloodshed in Syria, Iraq, Afghanistan, Chechenia, Arakan, Africa and other Islamic lands. We must implore Allah to create causes to close the deep rifts among Muslims."
What is the Lailat al Miraj
The Israʾ and Miʿraj  are the two parts of a Night Journey that, according to Islam, the Islamic Prophet Muhammad (PBUH) took during a single night around the year 621. Within Islam it signifies both a physical and spiritual journey. The Quran surah al-Isra contains an outline account, while greater detail is found in the hadith collections of the reports, teachings, deeds and sayings of Prophet Muhammad (PBUH). In the accounts of the Israʾ, Prophet Muhammad traveled on the back of a winged mule-like white beast, called Buraq, to "the farthest mosque". By tradition this mosque, which came to represent the physical world, was identified as the Al-Aqsa Mosque in Jerusalem. At the mosque, Prophet Muhammad (PBUH) led the other prophets in prayer. His subsequent ascent into the heavens came to be known as the Miʿraj. Prophet Muhammad's (PBUH) journey and ascent is marked as one of the most celebrated dates in the Islamic calendar.
ILKHA
Önceki ve Sonraki Haberler