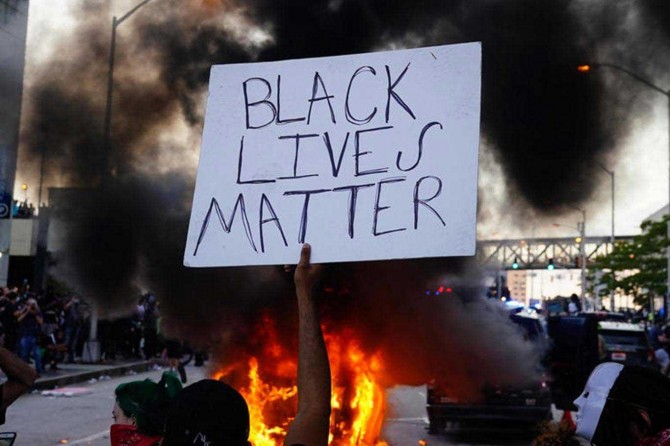 Protests against the death of George Floyd continue despite curfews in USA
Protesters defied curfews in the United States in renewed protests against the death of George Floyd, while demonstrations in support of the protests erupted across the World.
The U.S. President Donald Trump threatened to take the extraordinary step of sending U.S. military forces into American cities to quell the unrest.
As Pentagon has mobilized 1,600 Army troops amid violent protests in Washington, at least 9,300 people have been arrested in protests since the police killing of George Floyd.
On Tuesday, more than 60,000 people attended a rally in Houston, where Floyd was raised, according to organizers.
Protests mainly peaceful by day have been marred by violence after dark in some cities.
At the same time, the people across the world are coming together to protest the death of George Floyd at the hands of police officers.
Thousands of people gathered from Ireland to Iran, as people unite in support of seeking justice for Floyd's death.
Outside the United States, protests against the killing of George Floyd, anti-black racism and police brutality also took place, notably in Berlin, Copenhagen, London, Paris, Lagos, Brisbane, Sydney, Perth, Toronto, Vancouver, Calgary, Tel Aviv, and Rio de Janeiro.
Kaynak: