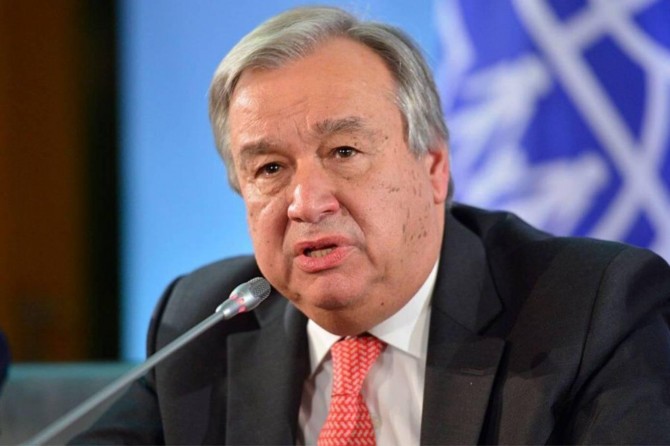 UN chief calls on countries to help Iran in fighting coronavirus pandemic
The United Nations Secretary-General Antonio Guterres on Tuesday voiced full support to High Commissioner for Human Rights' statement on need for removing sanctions against coronavirus-hit countries and asked all states to support Iran's efforts in b
UN chief's spokesman Stephane Dujarric made the remarks about Guterres' stance on the US economic war against Iranian people, as he talked about the need for ceasefire across the world last night.
He added that today, the UN High Commissioner for Human Rights Michelle Bachelet has called for any sanctions imposed on countries like Iran facing the new coronavirus pandemic to be "urgently re-evaluated" to avoid pushing strained medical systems into collapse.
"According to the High Commissioner for Human Rights, the epidemic of this virus, the problem of a country to confront it, is a danger for us all," he said.
On Tuesday, the UN High Commissioner for Human Rights Michelle Bachelet called for an easing of sanctions against countries such as Iran to allow their medical systems to fight the disease and limit its global spread.
She said humanitarian exemptions to sanctions measures should be authorized for essential medical equipment and supplies to avoid the collapse of any national healthcare system.
 "At this crucial time, both for global public health reasons, and to support the rights and lives of millions of people in these countries, sectoral sanctions should be eased or suspended. In a context of global pandemic, impeding medical efforts in one country heightens the risk for all of us", she stated.
The number of people infected with Covid-19, which broke out in Wuhan, the capital of Hubei province in China, exceeded 415 thousand, more than 18 thousand 500 people lost their lives and more than 108 thousand 300 people recovered throughout the world.
ILKHA
Önceki ve Sonraki Haberler